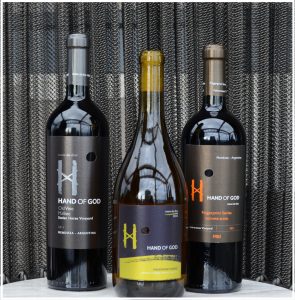 Ha, you actually came to this page! I love that. That means you get a bonus discount on my wine. Email me. You will like it I promise!
A boutique winery from Argentina's highest-rated Winemaker, Santiago Achával and Seattle Entrepreneur Jon Staenberg, formed from a shared passion for unique wines of extraordinary quality.
Hand of God – Mano de Dios – was born of a friendship rekindled and a shared love for a country brimming with beauty and unparalleled cultural riches. Privileged with rustic and diverse landscapes, Argentina boasts steep mountains, lush vegetation, extreme deserts, sparkling glaciers, and flowing waterfalls. Our wines are meant to evoke this sense of place: the mystery, magic, history, the earth and the sun – an incredible terroir you can taste on your tongue, and feel in your heart. Mano de Dios was also an unforgettable moment in Argentine history with their 1986 World Cup win, a moment collected and shared in friendships, family, romance and, most certainly, wine.