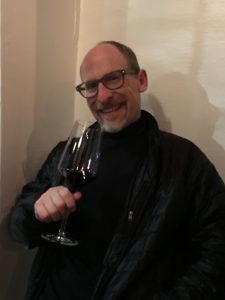 ABOUT
Early in my career, I established several marketing groups at Microsoft. I then joined the senior management team of Virtual i-O, a venture-backed startup, as Vice President of Sales and Marketing. In 2003, I joined Rustic Canyon where I continue to serve as an Advisory Partner.
Pursuing my passion for wine, travel and helping to establish and grow great companies, I'm focusing my energies on new startups in the business social media arena. I also continue to make venture investments.
I've worked with venture-backed companies for 20 years in several capacities – as a founder, operator and venture capitalist. As an entrepreneur, I've established five companies, served on the senior management team of several early-stage organizations and provided venture capital funding to more than 100 start-ups. I'm one of the more experienced venture capitalists in the Pacific Northwest, having raised three funds totaling over $200 million.
I graduated Phi Beta Kappa from Stanford University, graduating with a B.S., M.A., and M.B.A. While at Stanford, I started and ran two successful companies. I grew up in Omaha, Nebraska and I'm a hardcore Nebraska Cornhusker fan. In my spare time, I collect sports ticket stubs.